News
2021 Schedules
(July 6, 2021)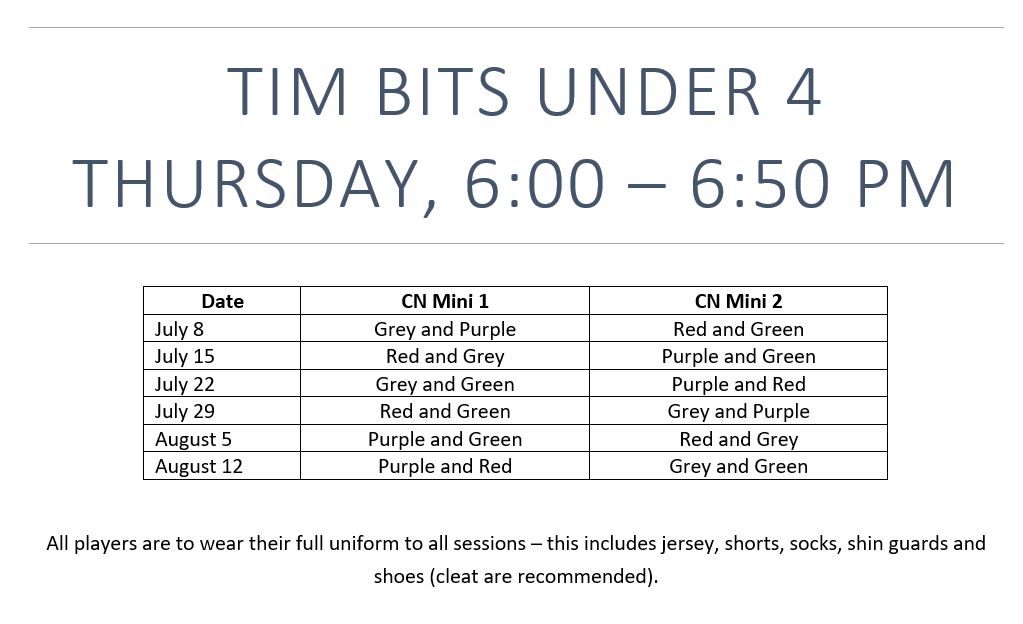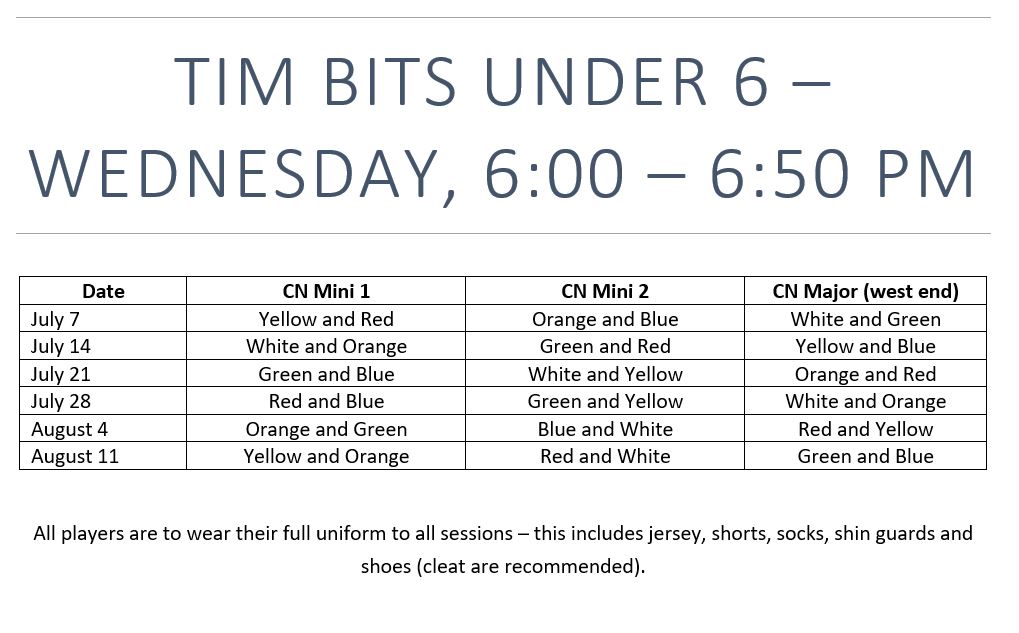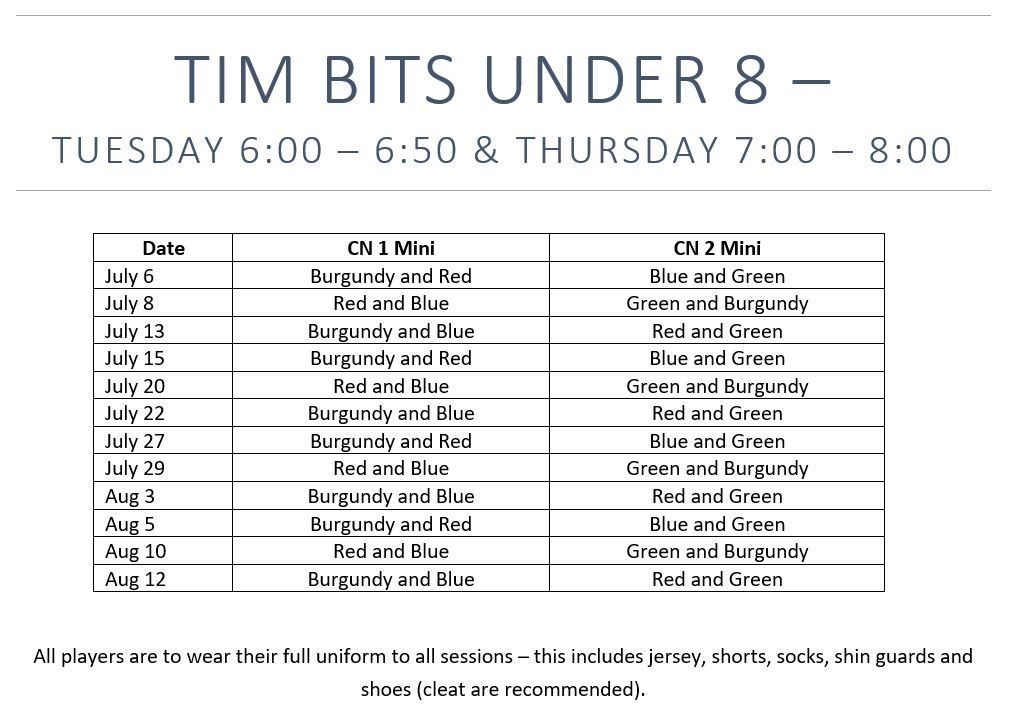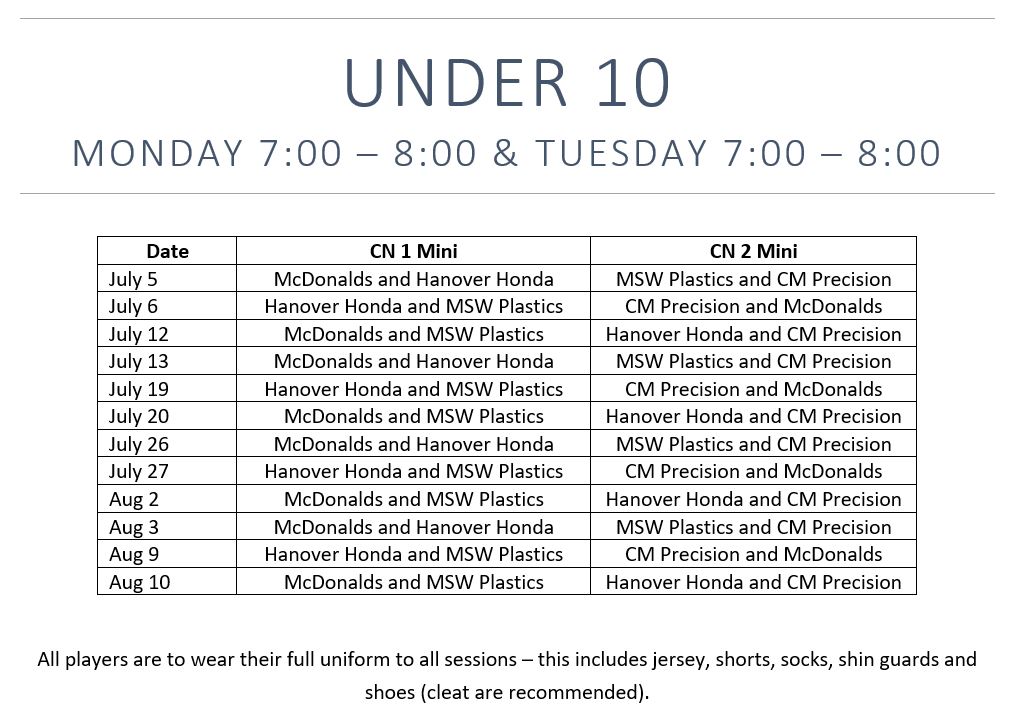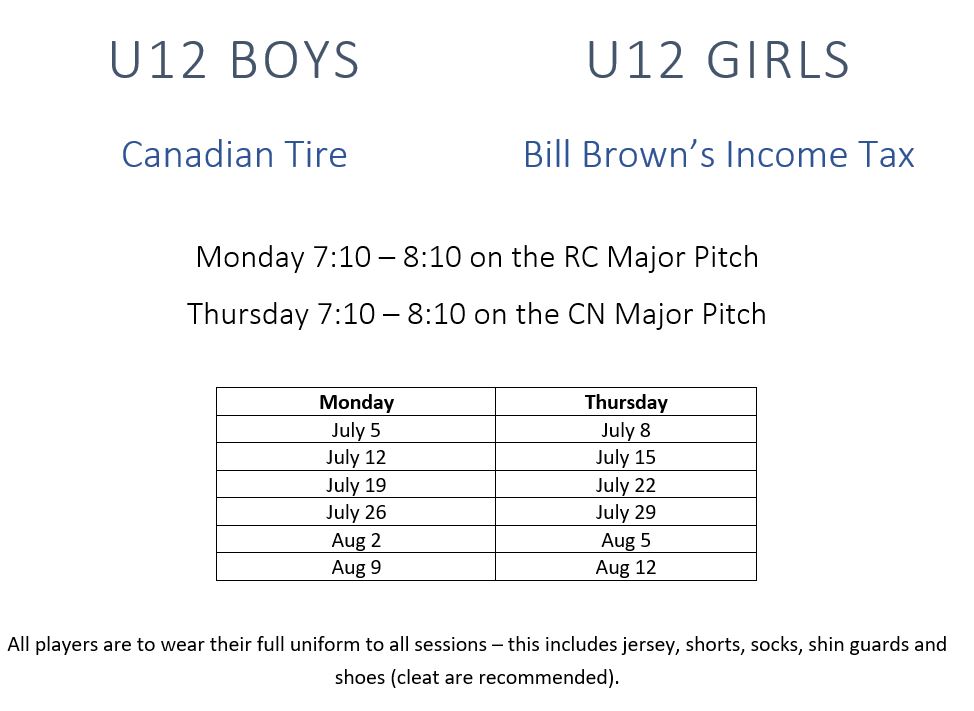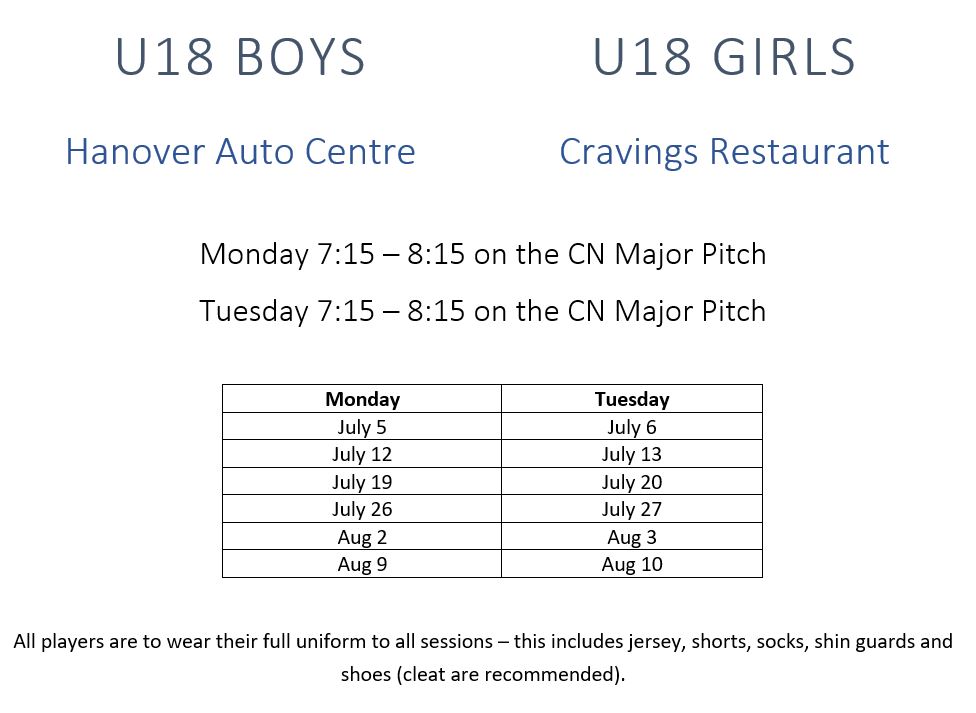 Uniform Pick-up
(June 28, 2021)
Pick up will take place at the soccer fields. See the schedule below for times. If you have more than one child playing please come to the youngest age division timeslot to pick up all uniforms.
You must have completed the Town of Hanover Liability Waiver and competed payments before you can receive your child/children's uniforms.

2nd Installment Payment for 2021 Registration Now Due
(June 16, 2021)
If you previously registered your child for soccer for this summer, you will have received an email requesting a payment. This request is for the balance owing on the total registration cost (either $25 or $50 depending on the age group).
Explanation of total registration cost can be found in our pre-registration newsletter.
Please also take a few moments to watch this video about the upcoming soccer season
Great News - We are moving forward with soccer for 2021
(June 13, 2021)
Great news! We are having a soccer season. Our tentative starting date is the week of July 5 and will run until mid-August. Stay tuned for more details on:
- playing nights
- paying the balance owing ($25 or $50 depending on age group)
- new protocols and procedures for players and parents due to COVID.
We need your opinion
(May 27, 2021)
Have you registered your child for soccer this summer? If so, we need your opinion. Please take a few minutes to complete this survey about the upcoming season in regards to the Steps to Reopening Ontario.
Please note, if we do not hear from you we assume that you do not wish to have your child play this year.
Survey will close on June 6th.
Corporate Sponsors
Game Calendar
Team Sponsors
Weather
Contact Us
P.O. Box 20023 Station Main
Hanover, ON
N4N 3T1
president@hanoverminorsoccer.ca